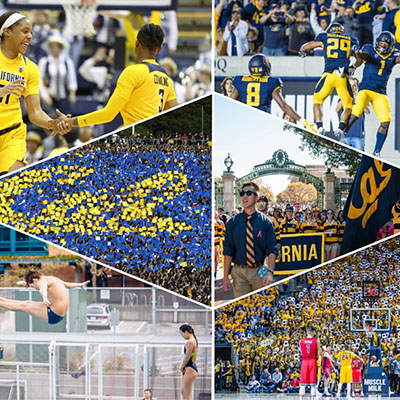 [rt_reading_time postfix="MINUTE READ" postfix_singular="minute][post-views]

Cal's Division I athletic program is legendary. And at Berkeley, it is tradition to cheer on the California Golden Bears. In recent years, our women's basketball team has made it to the Final Four, the NFL and NBA have drafted Cal football and men's basketball players, and many athletes in soccer and swimming have gone on to win world championships and olympic medals. As the Fall semester nears, Cal's students and fans are ready to storm the historic California Memorial Stadium to scream "Roll on you Bears!" to our football team.
Learn more about our athletics program or how to be recruited as an athlete at CalBears.com.