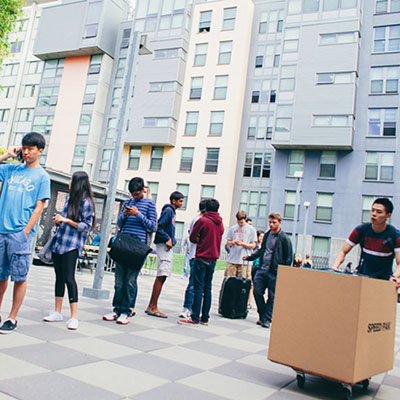 [rt_reading_time postfix="MINUTE READ" postfix_singular="minute][post-views]

Virtually all entering freshmen live in university housing. The residence halls provide students with a meal plan, Academic Services Centers, live-in faculty and residential assistants, security monitoring programs, live-in health workers, computing centers, tutoring, and a community that cares about the academic success of our students. Berkeley also offers a Theme Program experience which allows students to benefit from being a part of a smaller community of people with similar interests and identities.
Berkeley maintains a commitment to making housing available for students. The recent addition of the 752-bed Blackwell Hall and a concerted campus effort to address the housing crunch have improved the availability of housing for students in their first year at Berkeley and beyond.
Learn more about housing opportunities at Berkeley.